Celebrate Maine Romance
While we love celebrating Valentine's Day, we believe every day is a day for Maine romance. With you, our friends and future guests in mind, we have selected our favorite local spots to connect, reconnect, and spend time with the one you love. The Maine coast–its beauty and tranquility, is not only an inspiration, but our gift to share with you.
Sunrise Splendor at Inn at Sunrise Point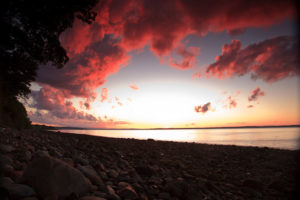 Imagine waking to the sound of Penobscot Bay's ocean waves rolling against the shore. You are cradled in warm, soft covers, and just steps away from your own patio. You slip on your robes and discover a breathtaking sunrise. There's no better way to start the day with the one you love than here at our romantic Maine inn. After your delectable gourmet breakfast, stop and chat with your innkeeper who will be delighted to guide you through your romantic adventure…
True Love at Vesper Hill Children's Chapel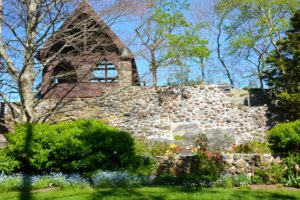 Just past idyllic Rockport Harbor and around the corner from Aldermere Farm's famous Belted Galloways, you will find a (nearly) secret coastal Maine garden overlooking Penobscot Bay. The Children's Chapel boasts beautifully maintained formal gardens and manicured pathways that guide you to an open-air chapel with a tranquil ocean view. This hidden gem is a serene and peaceful setting to share time with your love.
Gourmet Dining at The Hartstone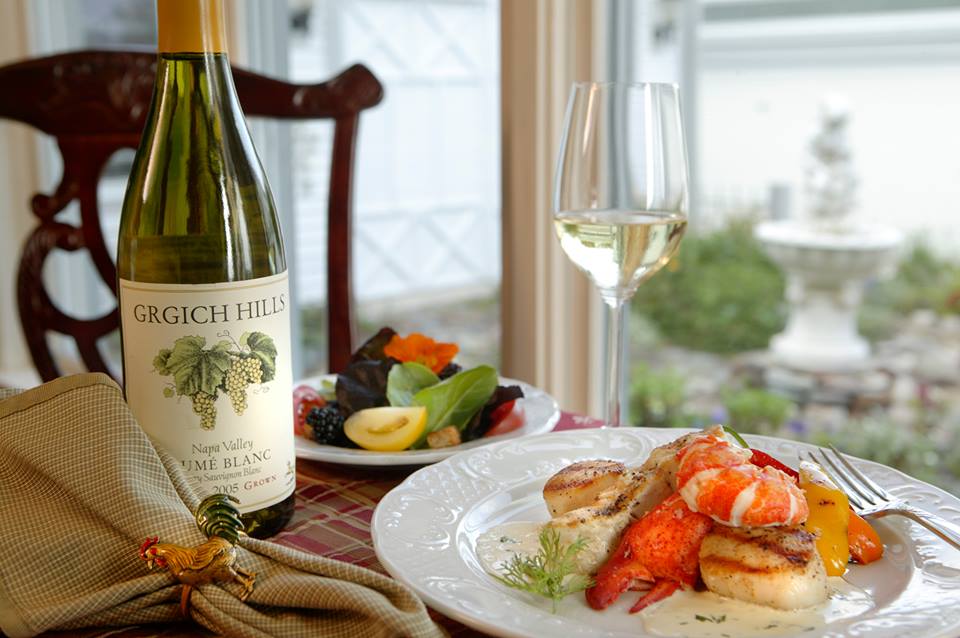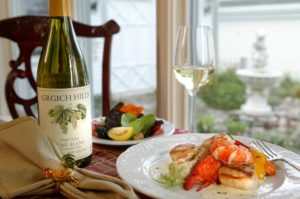 A romantic getaway is not complete without a sumptuous dinner for two. The prefect place for some Maine romance, we suggest dining at the Hartstone in Camden where you will be warmly welcomed and settled into a cozy table. Prepare to be tantalized by a multi-course, gourmet experience exquisitely prepared by acclaimed chef, Michael Salmon. The Hartstone's world-class cuisine features a seductive selection of fresh seafood and local ingredients, organic produce and the finest meats and cheeses. You and your sweetheart may also select from handcrafted cocktails and an expertly curated wine list.
Sweet Sunset at Marshall Point Light
Midcoast Maine offers many lighthouse panoramas but none more dramatic or romantic than Marshall Point in Port Clyde. The long, iconic wooden walkway beckons you to step to the ocean's edge. The grounds are lovingly maintained and offer dazzling views and breathtaking sunsets to delight you and yours.
Relax, rejuvenate, and reflect knowing that when your day is complete we will be awaiting your return to out Camden bed and breakfast. Enhance your stay by adding one of our luxury romance packages for the perfect romantic getaway in Maine.  We celebrate you and yours; your engagements and anniversaries, your new beginnings and lifetime loves. We look forward to seeing you soon.
Cheers!