On behalf of myself and everyone at the Inn at Sunrise Point, I want to voice my thanks to all of you who have entrusted us with your presence in 2020. The 2020 season brought us a host of enthusiastic new friends and we look forward to seeing all of you again in the future. Thank you for discovering us in the midst of the 2020 pandemic and for ensuring that we have had a successful 2020 season.
I also want to thank those of you who were not able to travel to the Inn in 2020 as originally planned, both for your warm best wishes and your promises to visit the Inn in 2021. We missed you in 2020 and look forward to your return in 2021!
As our season will draw to a close in mid-November as usual, it seems a good time to update you on the COVID-19 situation in Maine and the precautions we plan to continue to take through the end of the season and into next year to enable us to offer you a safe haven.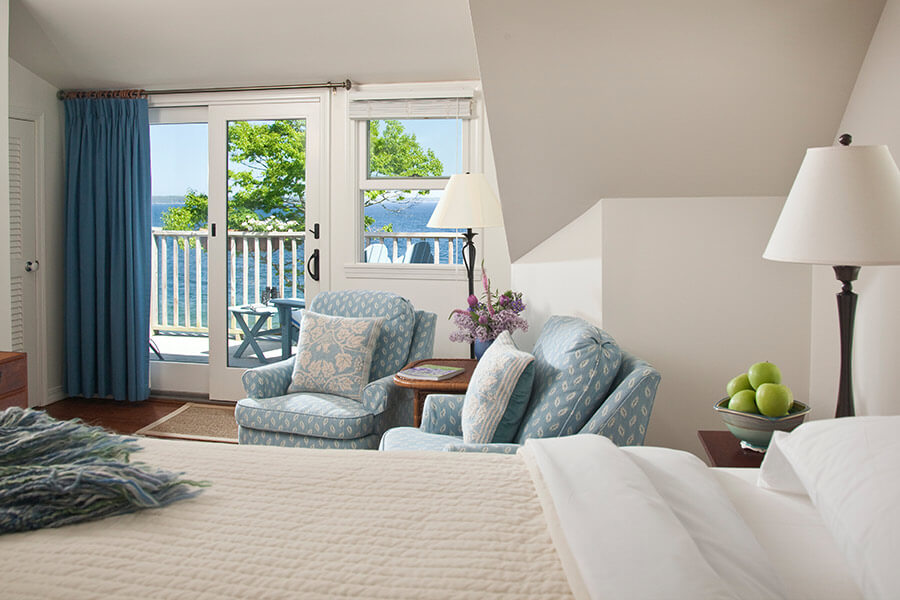 COVID-19 Precautions at the Inn
We hope you will find that our beautiful waterfront hideaway is perfect for you. The Inn's reputation for impeccable premises and immaculate housekeeping remains unimpaired. We worry about COVID-19 risks just as you do—and are doing everything we can to ensure you can relax with confidence and safety. Thus far, our well-spaced accommodations, uncrowded public spaces and wealth of outdoor venues have served us well. Masks are required by law inside public spaces except when you are dining, but our guests have enjoyed the ample outdoor and private spaces that characterize our coastal retreat.

Dining
Beyond constant vigilance on all COVID-19 related matters, we have instituted a host of new safety procedures relating to food and guest services. We still serve our sumptuous breakfasts in the now socially distanced dining room each morning. But in addition, we've added tables on the oceanfront porch as well as breakfast service to your own private decks and rooms. Needless to say, breakfast in your bathrobe on your own private deck has been popular.
Chef Brad has also added more picnic options PLUS LIGHT FARE DINNER OFFERINGS! (Since many of the community volunteer activities he normally participates in have been cancelled this year, he decided to fill his spare time with extra offerings for the Inn's guests who want to dine in their own spaces!)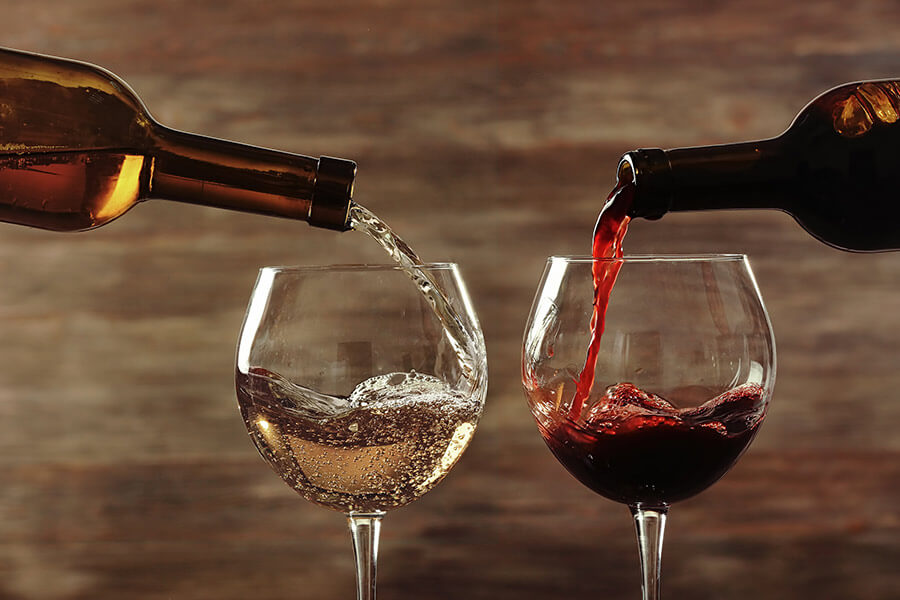 Supporting Local
We've also tried to bring more local fare, Maine brews, and award winning Cellardoor Wines to the Inn. And more Maine-made crafts in our own gift shop. I discovered that while COVID-19 has shut down annual craft and art shows, Maine artists are still hard at work. So we are showcasing exquisite weavings by Amy Smith and one of a kind sterling silver and 22 carat gold jewelry by Christine Peters. They are usually too busy with craft shows in Washington, NYC, Philadelphia and the like to bother with a tiny venue like ours. In 2020 we have been graced with the presence of their work. And, of course, we still feature glass artist David Jacobson and lovely jewelry from our own MiMi McGee.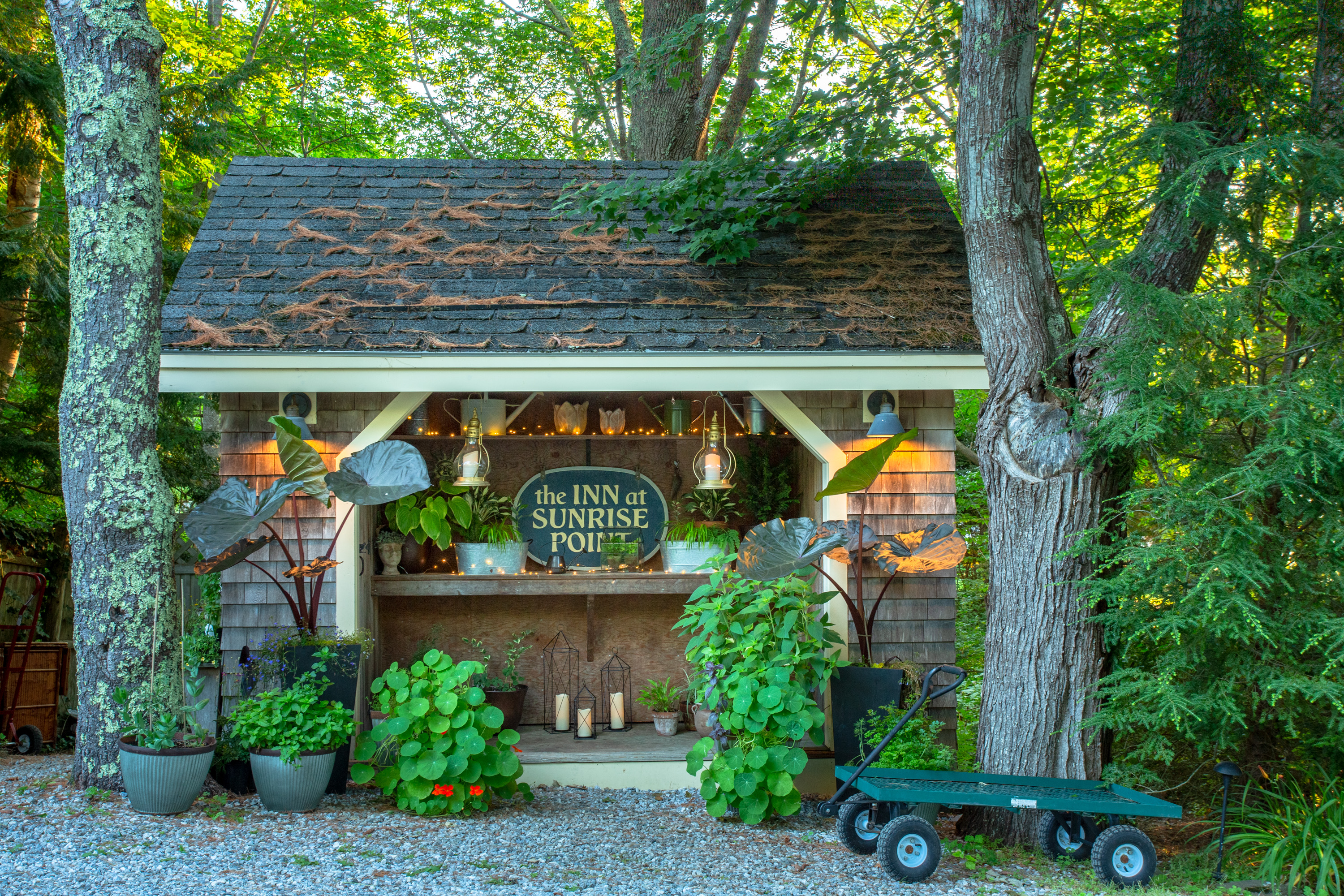 Area Activities
All in all, it is a great time to visit the mid-coast of Maine. Acadia National Park is nearby and has not been very crowded in 2020—I took a day trip myself and did not see a single tour bus or cruise ship in the area. Fabulous. Hiking in Camden Hills Park and kayaking in Penobscot Bay has also been delightful this year. Sailing from Camden Harbor has been near perfect. And fine dining is still a feature of Camden, Rockport, Rockland and Belfast. So if you can get here safely, do so! It is a rare treat.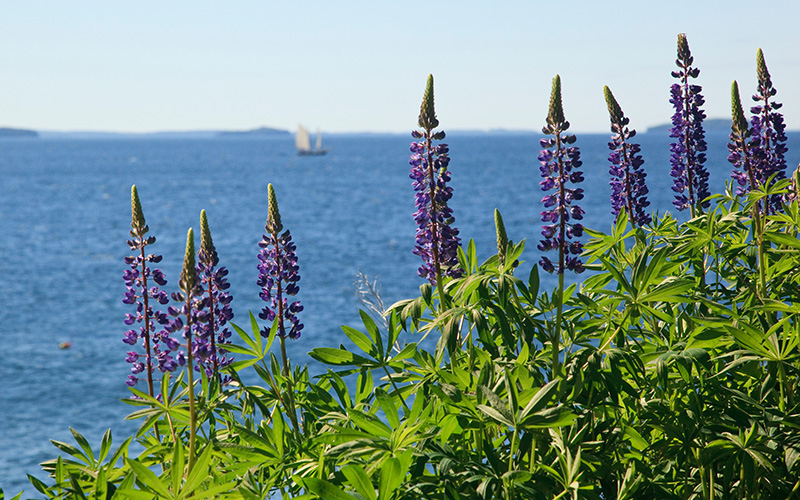 Maine Travel Restrictions
Maine has been pretty strict about COVID-19 safety, and as a result, remains one of the very safest places for travelers to visit in this country. Our Governor continues to impose requirements for 14-days quarantine or a negative COVID-19 test within 72 hours of travelling to Maine unless you are travelling from an exempt state. State officials continue to monitor other states' progress carefully and to adjust Maine's restrictions whenever a state's progress in controlling the spread of the virus warrants. And, in the good news category, Maine has gradually expanded its testing capacity to the point that you may be able to get a rapid test after you arrive in Maine. If you are considering a visit to Maine, call or write us for the most current information on what is required of visitors, or go to Maine's primary information website.

We're Here for You!
Call us at 207-236-7716 or check online at www.sunrisepoint.com to find that oceanfront room or cottage. We are closed for the winter as usual and plan to re-open April 30, 2021. But we accept reservations online, and return email and phone inquiries year-round. If we can assist you in planning a visit, just call or email us. We are here for you.
Best Wishes,
Daina and the Staff at the Inn at Sunrise Point