Maine summer will be here before you know it…
As I write this we are experiencing freezing temperatures and preparing for snow, but we are thinking ahead to your next Inn at Sunrise Point visit and to all the fun that summer in mid-coast Maine has in store. Our 2018 season will be here before you know it and we can't for Maine summer festivals and events! So make a cup of tea, pull up a chair, and take of glimpse of Maine summer…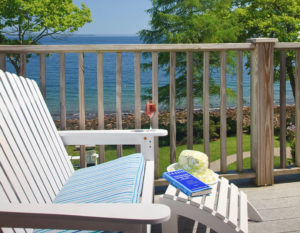 FIVE CLASSIC MAINE SUMMER FESTIVALS
1) North Atlantic Blues Festival, Rockland Maine–July 14-15, 2018
northatlanticbluesfestival.com
This annual two-day music festival is one of the East Coast's most prestigious events. Held at the Rockland Public Landing overlooking picturesque Penobscot Bay, the top names in blues music perform each year. Festival goers enjoy a laid back and friendly atmosphere, food and drink vendors, as well as complimentary admission to nearby smaller venues featuring regional blues performers. This summer's lineup will be announced soon. Advance tickets are available.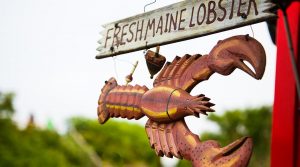 2) Maine Lobster Festival, Rockland Maine–August 1-5, 2018
An event since 1947, this internationally acclaimed seafood festival began as an attempt to revitalize local communities and now attracts thousands of visitors each year.  Travelers are drawn to the promise of lobster dinners, nationally renowned entertainers, cooking contests and local craftspeople and artists. Bring your sunscreen and your appetite and enjoy five days of feasting and fun on the harbor.
3) Maine Wild Blueberry Festival, Union Maine–August 18-25, 2018
This week-long, old-fashioned agricultural fair celebrates Maine's wild blueberry harvest. This 146 year old festival features livestock and farming exhibits, live music, harness racing, food vendors, and a Wine Pavilion. The blueberry pie is simply not to be missed.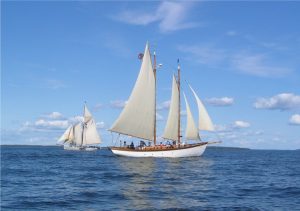 4) Camden Windjammer Festival, Camden Maine–August 31-September 2, 2018
This celebration of Maine maritime heritage begins as the schooners enter Camden Harbor. Enjoy windjammer tours, a schooner crew talent show, harbor fireworks, lobster crate races, nautical contests, a Chowder Challenge, and maritime displays. This festival is a unique opportunity to see our magnificent mid-coast fleet from Camden Public Landing.
5) Common Ground Country Fair, Unity Maine–September 21-23, 2018
As the oldest celebration of organic farming, this Maine event is an experience like no other. Located on 200 beautiful acres in the small town of Unity, this fair offers high-end crafts, organic food vendors and agricultural displays. Folk Art demonstrations such as canoe building, quilting and basket making are featured as well as traditional music and dance from Maine's rich heritage. Bean-hole beans are a popular tradition and served every day at noon.
Experience Maine, Experience Inn at Sunrise Point
After the crowds, adventures, food and fun, be sure to escape back to the inn.