If you have visited Mid-Coast Maine and the Inn at Sunrise Point you know that if you can convince yourself to leave the peace and beauty of our oceanfront lawn there are many other things to see and do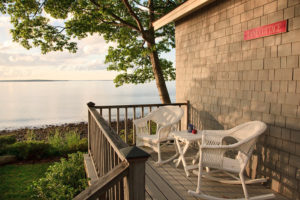 in the mid-coast area such as sailing, kayaking, hiking, biking, exploring coastal lighthouses, and experience fine dining- just to name a few. However, many people do not realize that a dynamic art and music scene thrives on the coast of Maine and is within easy reach of our luxurious Camden Inn.
Visit the extremely popular Farnsworth Art Museum in Rockland, Maine that showcases the art of the Wyeth Family as well as demonstrates Maine's role in American Art. Or check out the newly opened Center for Maine Contemporary Art, recently relocated from Rockport, Maine to a stunning new facility in Downtown Rockland.
If you prefer art galleries to museums we have plenty of those as well. Check out galleries in Camden such as Camden Falls Gallery, the Bayview Gallery, and Sm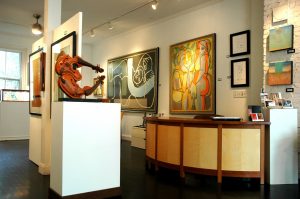 all Wonder Gallery. In Rockland, well known galleries include the Harbor Square Gallery, Dowling Walsh Gallery, Carver Hill Gallery, and Art Space Gallery, all of which are definitely worth a visit. If you happen to be staying with us on the first Friday of a month, take part in the First Friday Art Walk in Rockland, which features twenty three local galleries located in a seven block radius of Main Street.
Just North of the Inn at Sunrise Point is the town of Belfast, Maine which is home to a very eclectic mix of art galleries. Belfast hosts a Fourth Fridays Art Walks that feature street musicians, farm-to-table food tastings and or course, local art galleries. Strolling the streets of Belfast on a Friday afternoon is a delightful way to spend time on your vacation.
If you are interested in music or theatre there are a host of venues for that too.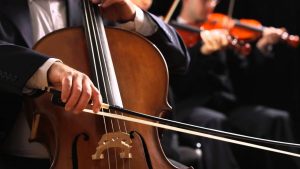 Bay Chamber Concerts has just begun its Summer Concert Series in with there musical performances every Thursday and Friday evenings at the Rockport Opera House. The Opera House in Camden and the Strand Theatre in Rockland also offer a wide range of interesting and excellent performances. If you don't want to be inside because the weather is just too perfect, the Camden Public Library hosts free concerts once a week as part of their Summer Music Series as well hosts free outdoor movies as part of their Monday Movies in the Park Series. Both of these weekly events take place in the beautiful Amphitheater overlooking the Camden Harbor.
The village of Camden is also home to many art and music festivals that take place througho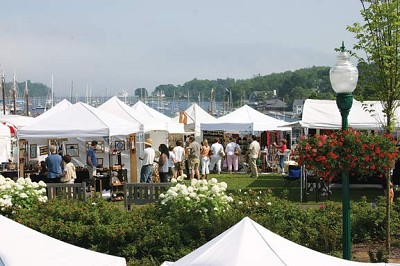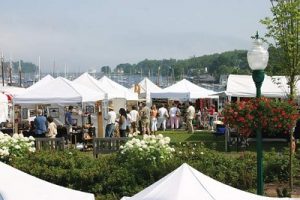 ut the summer. If you are in town this weekend you do not want to miss the Harbor Arts & Books Fair where you can find art, sculptures, woodcraft, jewelry and much more. Also taking place this weekend is the annual North Atlantic Blues Festival, a well known and much anticipated two-day blues music festival in Rockland, Maine that features blues performers from across the U.S.
If you are planning to visit the Inn at Sunrise Point, located in the heart of this artistic community on the coast of Maine, do not hesitate to call ahead and ask our innkeepers what's scheduled during the time of your visit. Our "concierge innkeepers" are extremely knowledgeable about the area and will be happy to help you with information, tickets, reservations, and more.