We send you our most heartfelt congratulations on your upcoming or recent union! Now, more than ever, you need to keep that feeling of positivity, hope and love going. That's why you should carry that glow from your wedding day into a romantic honeymoon in Maine. Our upscale, yet approachable boutique hotel near Camden is poised to provide you the ideal destination to feed your sense of adventure, find meaningful moments of quiet reflection, and most importantly, celebrate your love for each other. Check out our favorite ways to create an idyllic start to many happy years together.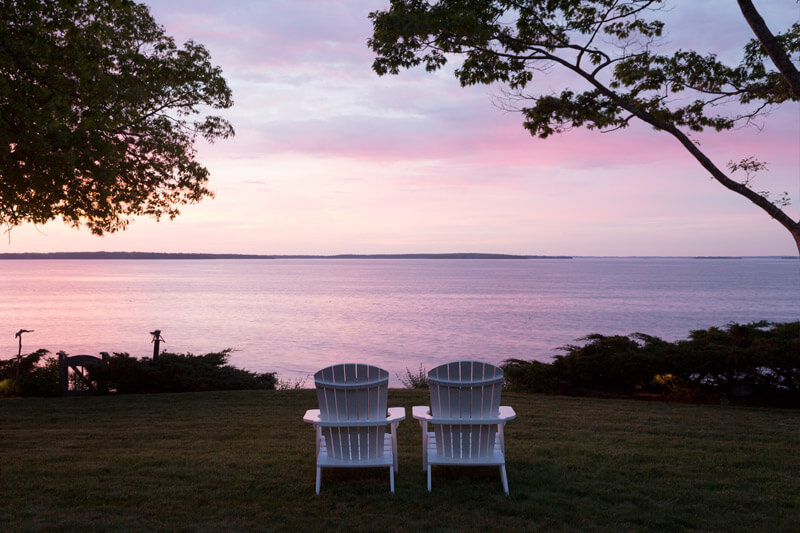 Let the Light Fill Your Souls
Of course you'll want to sleep in and snuggle on most mornings during your romantic honeymoon in Maine. But we recommend you make it a point to get up early at least once to take in the most magical sunrise you'll ever see. Whether you cozy up on your private ocean-view deck, grab a seat in our classic, coupled-up Adirondack chairs, or take the private staircase down to the rocky shore, get ready for a magnificent show from Mother Nature herself. Colors fill the sky as pinks, purples and oranges bounce off of the blue water. You can't help but be filled with positive vibes and the warmth of love… especially if enhanced by a hot cup of Maine-roasted Carrabassett coffee! Either way, drink it all in.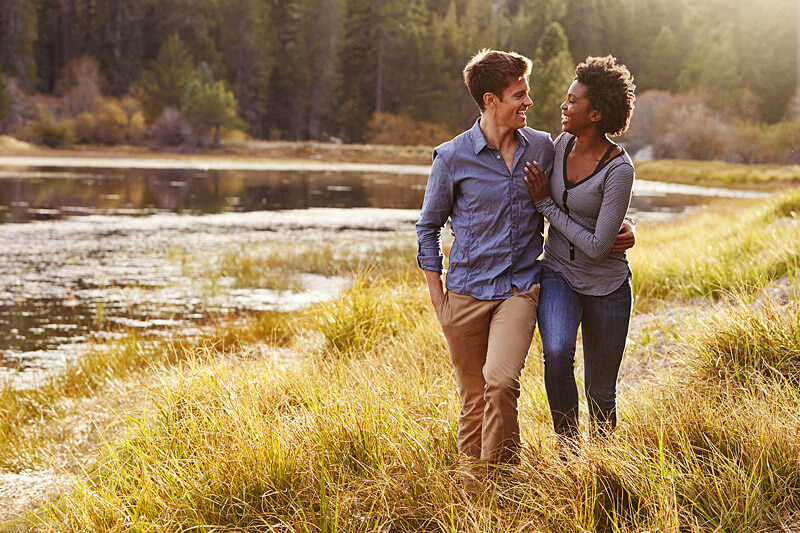 Connect With Nature and Each Other
Less than two miles up the road from our oceanfront boutique hotel is one of the best nature areas to explore for any type of adventurer. Camden Hills State Park has it all, no matter what time of year it is. A wealth of outdoor activities await from hiking, birdwatching or looking for flowers in the spring and summer, to enjoying majestic vistas and leaf-peeping in the fall, to snowshoeing and cross-country skiing in the winter. The views from Mount Battie Tower lookout are accessible to all by car, or via a moderate hike. Other trails, rated from easy to difficult are available to explore as well. We suggest making the trek up the Mount Megunticook trail, where you can see the entire Penobscot Bay and town of Camden below. Let us pack you a picnic to take on your excursion, so you can find a quiet spot in the woods to enjoy a simple meal together amongst the trees. Just think of the romantic opportunities that may pop up, like helping your partner cross a creek, pointing out the amazing wildlife or taking their hand after they stumble.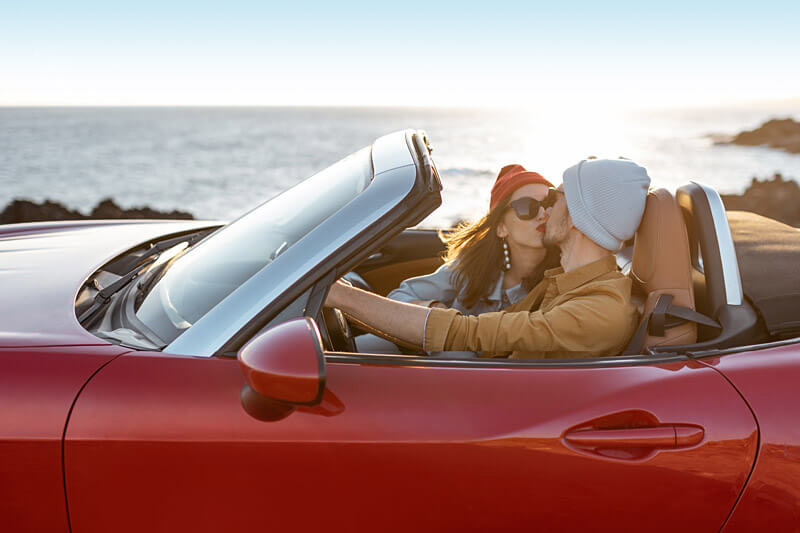 Discover New Things Together on a Day Trip
A day trip will remind you both that it's not always about the destination, but what happens along the journey that's important. When in Maine, a visit to Acadia National Park is a must! Trust us, it's worth the 70 mile drive. The historic lighthouses, small beaches, and local lobster shacks you discover together along the way are the moments you'll remember from your East Coast honeymoon. Upon entering the park, we recommend that you check in at the ranger station to get your park pass and some area maps, as well as the most up-to-date park information. You'll then have a myriad of things to do and places to explore. We suggest biking through the historic Carriage Roads, tide pooling on the rocky shore, kayaking at Jordan Pond, and of course, heading up to the top of Cadillac Mountain to get that double-selfie with the amazing view as your backdrop.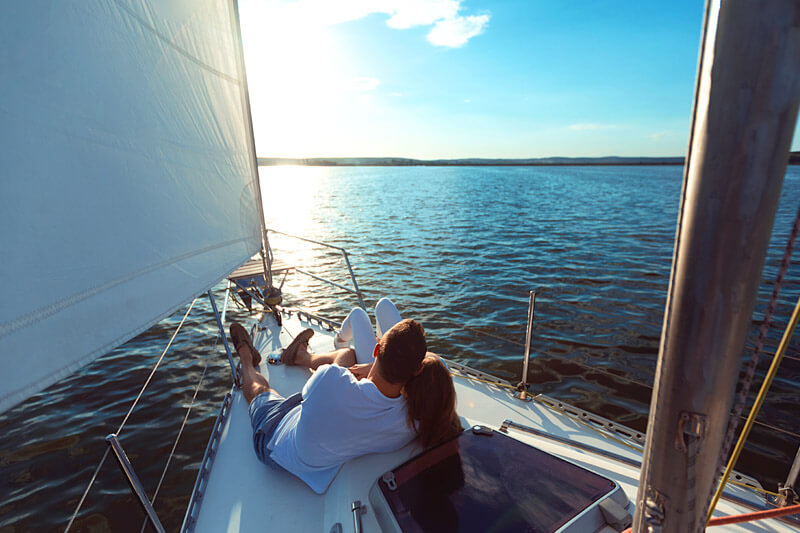 Treat Yourselves to Something Special
A honeymoon is a momentous celebration in your love story, and should be treated as such. You deserve to indulge yourselves with something you'll remember forever. If you stay at our coastal retreat during the summer months, then a private sailing excursion is our top pick. If you prefer to remain on land, then allow us to arrange for a massage in the privacy of your room. Our gracious staff is happy to help you find that unique activity or special indulgence to highlight your New England honeymoon. No matter what you treat yourselves to, we suggest that you set the scene with our Ultimate Romance Package, where you'll be outfitted with all of the classic goodies needed for a fairy-tale celebration.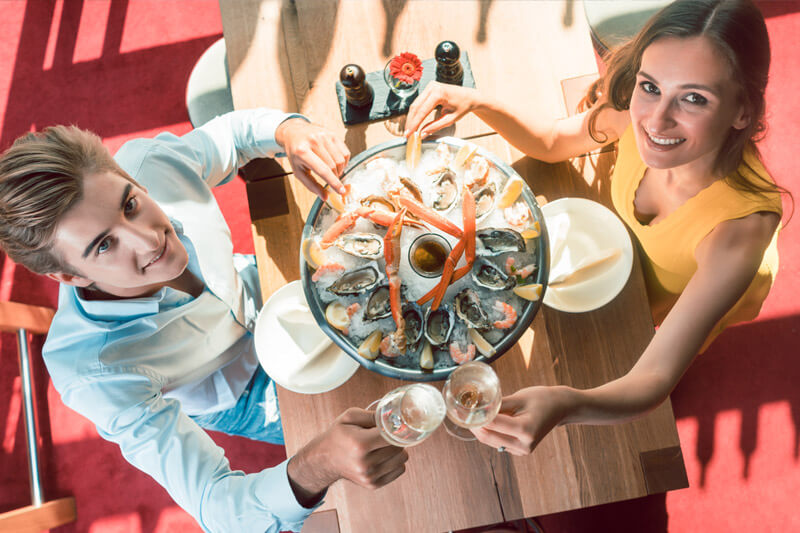 Nourish Your Love with Great Food & Drinks
Maine is well known for its commitment to quality food and utilizing locally-sourced products. During your adventures, keep an eye out for local lobster shacks or head into Camden or Rockport to share a quiet meal at one of our favorite restaurants. If you plan on spending time on our beautiful property, you'll still be able to cull your cravings. In addition to your included 3-course breakfast, we offer a variety of picnic options and small bites. Or we can arrange for food to be delivered and enjoyed onsite. We also have a full liquor license, and are happy to provide you with your cocktail, wine or beer of choice. So if your partner's company and a good book are enough to keep yourselves entertained, then there may be no reason to leave your romantic guest room at all!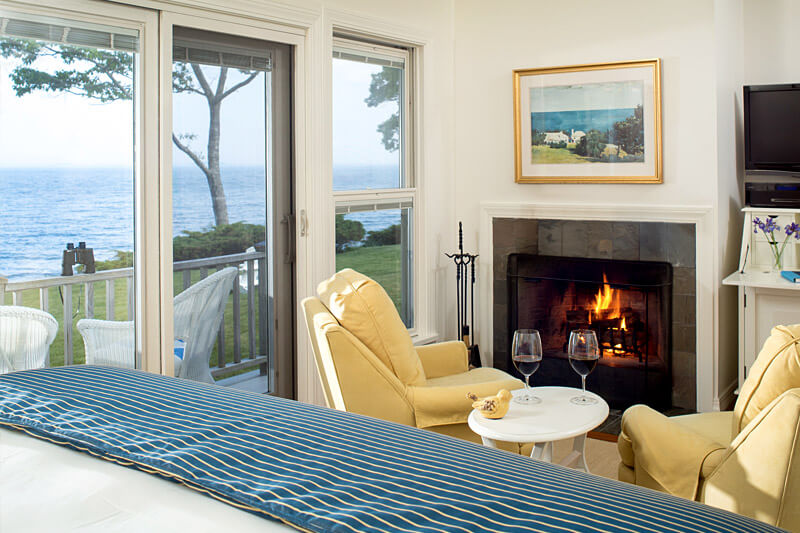 Luxuriate in Comfortable Accommodations
No matter what you fill your days with during your honeymoon in Maine, you'll look forward to retreating to your well-appointed room, suite or private cottage. With high-end amenities available like beautiful ocean views, private patios, cozy fireplaces, and soaking or jetted tubs, our comfortable accommodations will allow you to revel in relaxation and ramp up the romance. You may love your room so much so that you may not want to stray too far. If that's the case, you're in luck. Our oceanfront Camden, Maine boutique hotel allows for plenty of quiet space to relax while you just enjoy the sea air. Spend some time in the sweet-smelling gardens, napping in a hammock for two, or looking for heart-shaped rocks on our beach. Check your honeymoon dates to start planning and dreaming about your romantic escape to midcoast Maine.
Book Now