Leave the worries of modern life behind with a visit to the Inn at Sunrise Point. Our boutique hotel in Camden, Maine has everything you need for a fantastic stay! Experience all that the area has to offer and rest in cozy accommodations with plenty of New England charm. Get started on planning your perfect getaway with four fun things to do in Camden, Maine.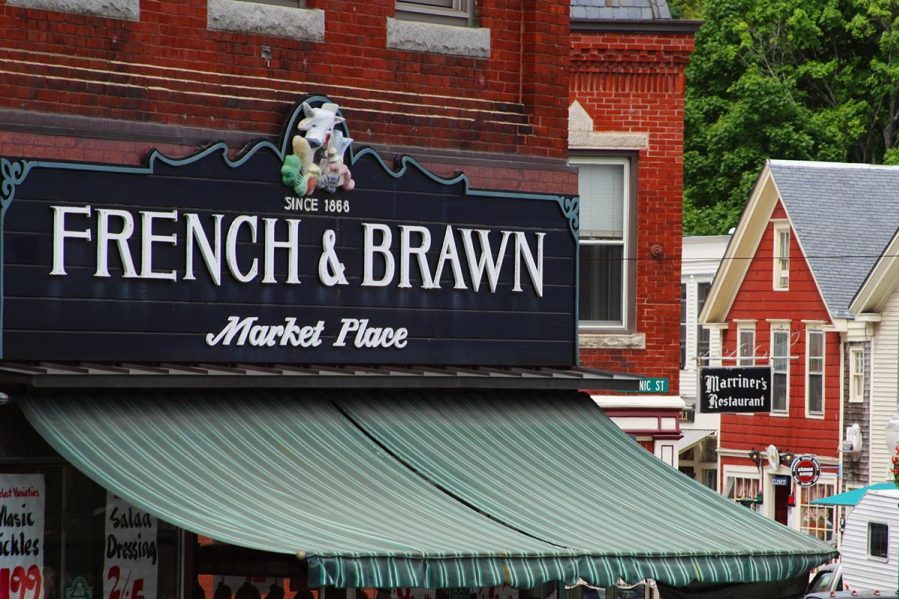 Shop Local
Shop till you drop and support local businesses and artisans in nearby Lincolnville. With a diverse selection of shops, you're bound to find something unique to help you remember your stay here.

Take a Hike
See the natural beauty of the area with a refreshing hike in nearby Camden Hills State Park. Make your way through lush deciduous forests and breathe in the fresh air with gorgeous views of the bay below. We highly recommend visitors take a day and explore the park as it easily has some of the best picture-worthy spots around and is a great place for a relaxing picnic lunch! Mention that you are interested in hiking when you check-in and we will be glad to recommend the best nearby trails and exploration spots.

Explore Ducktrap Baskets
A unique destination in Lincolnville, Ducktrap Basket Shop is a place you could easily spend hours in, exploring the fascinating history of their creation and browsing their handmade wares. Featuring baskets made in the authentic fashion by members of the Penobscot Nation, they offer a truly one-of-a-kind experience. The owner also has a small, but fascinating museum with original basket-making tools and other memorabilia from his life and work. He even tells enlightening stories about his tribe's history, a delightfully personal touch that makes for an unforgettable experience looking back in time.

Sip & Savor
Sit back with a refreshing glass of some of the best wine in the state with a visit to Cellardoor Winery. They make award-winning wines in small batches and stand out amongst the rest by using grapes from their own personal vineyard! Visit their tasting room and taste why they are so highly regarded here in Maine for handcrafting incredible wines. They also offer tours for those that wish to learn more about their winemaking process and host monthly special events. This winery is certainly a must-see attraction to add to your itinerary while visiting us here at our boutique hotel near Camden, Maine.
Book Now