A New England town is not complete without local legends and ghost stories. Since many people visit the Coast of Maine for short periods of time they are not familiar with our local stories. In order for our guests to feel more like Maine natives the Inn at Sunrise Point has gathered together the three most popular legends of the Camden area.
Maiden's Cliff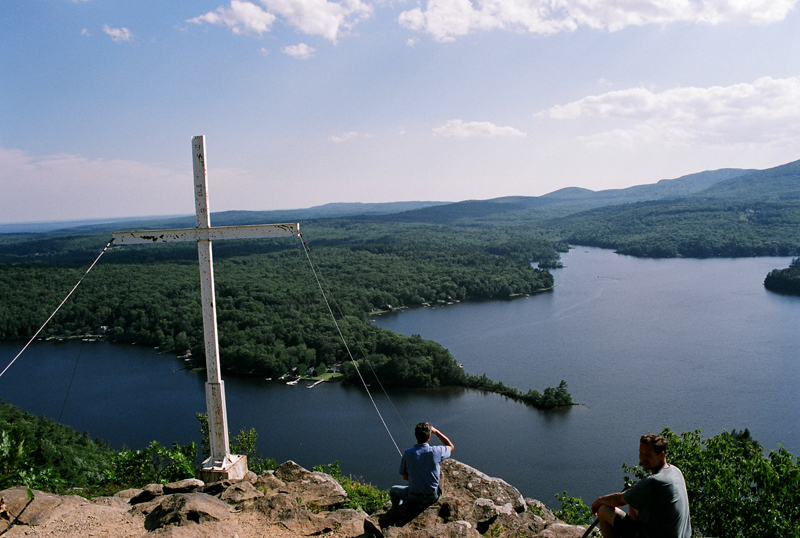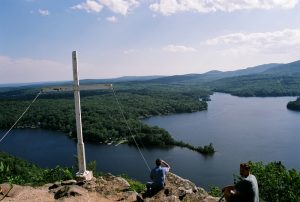 Many of our guests enjoy hiking the various trails of Camden Hills State Park as they feature delightful walks though forests and breathtaking views of the Camden area and  Penobscot Bay. One of the most popular trails in the area due to its view of the gorgeous Megunticook lake as well as its slightly challenging climb is Maiden's Cliff.
At the top of Maiden's Cliff is not only an amazing view of the lake but there is also a large white cross with a plaque that reads "Elenora French: On May 7, 1864 this 12-year-old farmer's daughter fell to her death from this cliff. According to legend she was here as a member of a Maying party and fell trying to catch her wind blown hat. This cross was erected in her memory."
According to the Lincolnville Historical Society Elenora was a 12 year old girl who was at the top of Maiden's Cliff "maying" with her older sister and a young man who was a teacher. It is believed that her hat blew off and as she chased after it she tumbled off the top of cliff. She was rescued and carried down by wagon to a farm at Youngtown Corner where she passed away later that night.
The cliff was later named Maiden's Cliff and a large cross was erected in honor of Elenora. Legend says Elenora still haunts to the cliff to this day.
Goose River Bridge
Located next to the picturesque Rockport Harbor is the Goose River Bridge which legend says is haunted by William Richardson who lived in Rockport during the time of the Revolutionary War. Shortly after the war Richardson got very drunk one evening celebrating the American victory and was either killed by British sympathizers or fell from the bridge and died (no one knows the exact cause of his death). Either way, legend says that Richardson still haunts the Goose River Bridge, offering pitchers of ale to anyone who passes by.
Andre the Seal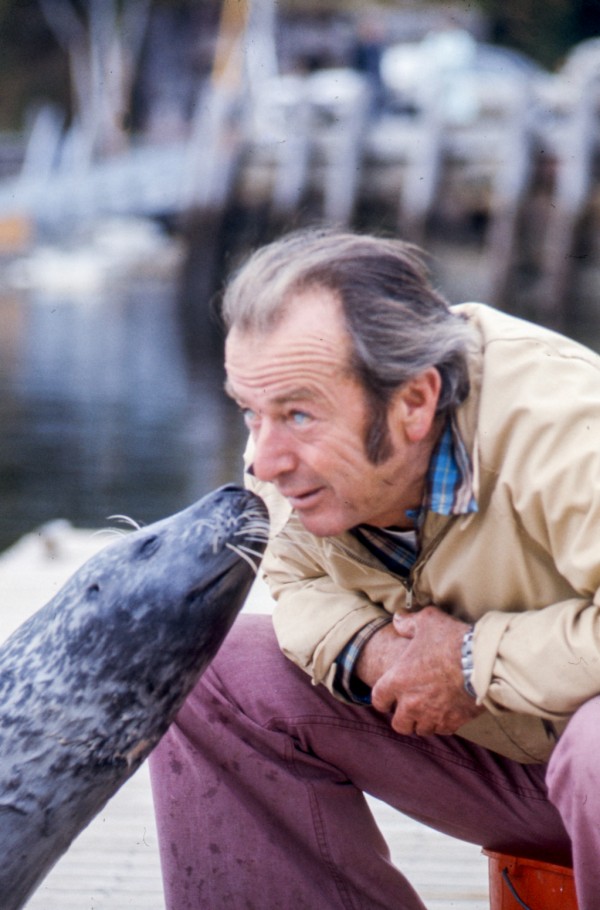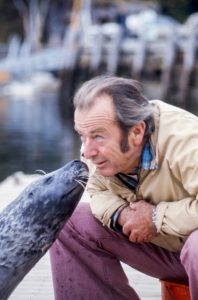 The story of Andre the Seal is not a legend, it is in fact an incredible true story. Andre was a harbor seal who was found in Penobscot Bay and adopted by Harry Goodridge who was the Harbormaster of Rockport at the time. Harry raised the pup and soon Andre became an important member of the Goodridge family. Andre would dive with Harry, show off his ability to learn tricks on the docks of Rockport Harbor, and was even the ring bearer at Harry's daughter's wedding.
Andre spent many winters at the New England Aquarium in Boston for his own health and protection. Seals are non migratory animals so Harry would load Andre in the back of his station wagon and drive him down to Boston in the winter. However, once spring came Andre would be released and would swim all the way back to Rockport Harbor. Andre passed away in 1986 but his story lives on. There have been many books and articles written about Andre in addition to a 1994 feature film and a PBS documentary created about this famous harbor seal. If you want to see what Andre looked like and where he spent most of his time there is a status of the beloved seal at the Rockpor Harbor. It is definitely worth a visit!