Sailing along the rocky shoreline of Penobscot Bay is a must-have experience while in Camden, Maine. Sailing aboard one of the magnificent historic schooners offers visitors an unforgettable experience featuring beautiful views of lighthouses, wildlife, private yachts, summer estates, and more. The area is brimming with a variety of sailing outfitters such as the Schooner Surprise and Schooner Olad, two favorites of guests of The Inn at Sunrise Point. These historic schooners have a variety of sailing options seven days a week in addition to private charters and special event sails.

For the 2017 Summer Season, July 1st to Sept 15th, guests can embark on a gorgeous two-hour sailing trip with five departures daily including the highly popular sunset sail at 7:15pm. If you are visiting in the Spring or Fall, there are still five daily departure times with the sunset sail shifting to 7:30pm.  
Private Charters:
Celebrating a special event? Host your event aboard the Schooner Surprise or Schooner Olad to make it even more exceptional. Popular sailing events include weddings, birthday parties, family reunions, business charters, and more! Why not make your group visit to Penobscot Bay even more memorable with a group outing that is sure to delight everyone.
If you are looking for a smaller vessel for a more intimate sail the Schooner Olad offers trips aboard on the Sailing Vessel Owl which can accommodate up to six passengers. If you are a sailing aficionado or would simply like to extend your coastal adventure the Sailing Vessel Owl also offers three, four, and six hour charters in addition to full day excursions.
Special Events: 
Throughout the year, the Schooner Surprise offers a variety of Special Event Sails including:
A Special Sunset Sail with live acoustic music and homemade desserts.
A Full Moon Sail with views of both the sunset and the moonrise over Camden Harbor.
A July 4th Sail with views of the sunset and a front row seat for the holiday fireworks.
The Schooner Olad also has Special Event Sails such as:
Solstice Sunrise Sail where you can watch the sun rise over the coastal islands while enjoying coffee, tea, pastries, muffins and fresh fruit.
The Great Schooner Race where you can be a part of North American's largest annual gathering of tall ships.
Half Day Sail and Lobster Bake where you can enjoy an afternoon sail followed by traditional Maine Lobster Bake served on Warren Island.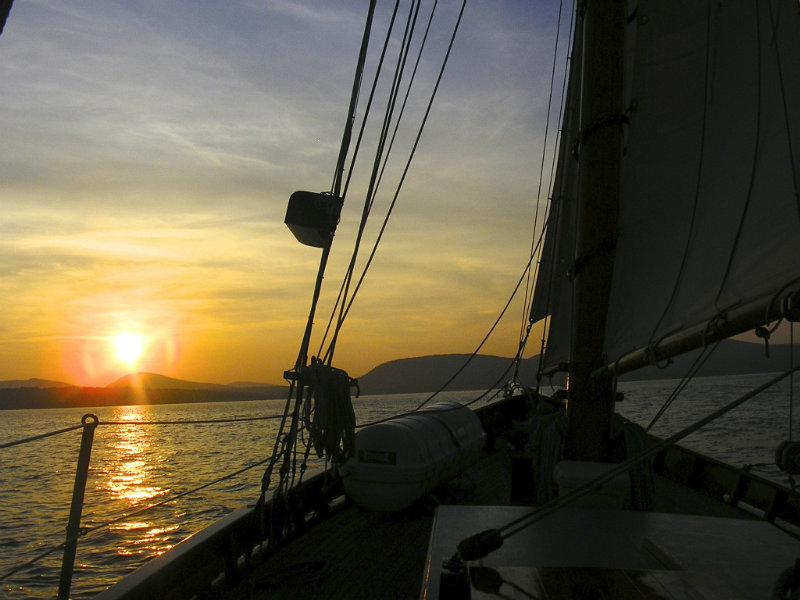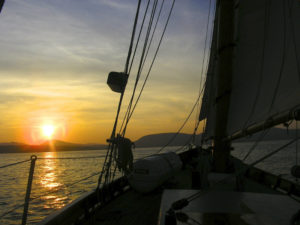 After sailing along the Maine coast, return to the Inn at Sunrise Point for a relaxing glass of wine or a cold beer. We also offer gourmet picnics that you can take aboard your sail.
If you are interested in a luxury sailing experience and a stay at The Inn at Sunrise Point contact us at (207) 236-7716. We will make sure your Maine vacation is perfect every step of the way!