E.B. White (1899-1985)
I would rather feel bad in Maine, than feel good anywhere else  –E.B. White
Elwyn Brooks "E.B." White was a beloved American writer most known for his children's books including Stuart Little, Charlotte's Web, and The Trumpet of the Swan, all of which were influenced by his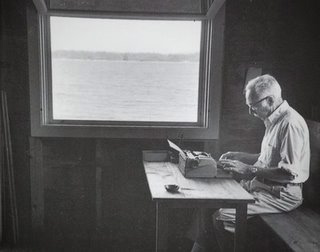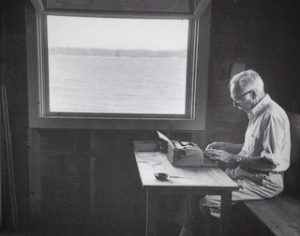 experience of living on the beautiful coast of Maine.
White was born in New York, attended Cornell University, and went on to become a long-time contributing editor of The New Yorker. White married The New Yorker's first fiction editor, Katharine Angell and they had one son, Joel White.
White and his family purchased a home in the quintessential coastal Maine town of Brooklin during the 1930s to serve as the family's summer home. However, White and his wife Katharine soon discovered they could not bear to leave the idyllic Maine coast so they moved full time from New York to Brooklin a few years later.
White was a private, reserved person who enjoyed the quiet and peaceful coast. When asked about the location of his home he responded by saying that he lived "in a New England coastal town, somewhere between Nova Scotia and Cuba."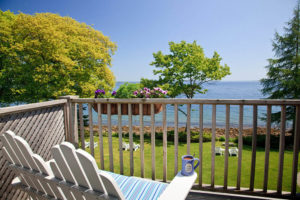 Our Costal Maine Inn, The Inn at Sunrise Point, is the perfect place to take the time to savor the wit and wisdom of this famous writer. Stay in our E.B. White Room, located in the Main House of the Inn, and spend an afternoon relaxing on your private deck overlooking the ocean while reading one of the many books written by White (we have a wonderful selection of White's work in our Library for your convenience.) Or enjoy a leisurely and picturesque drive to Booklin, Maine, located across Penobscot Bay from the Inn at Sunrise Point (we can pack a picnic lunch for you to enjoy!). In Brooklin you can visit the White family home, a beautiful and well-preserved 18th century farmhouse placed on the National Register of Historic Places in 1986, and the place where White wrote many of his award winning books and essays.