Sarah Orne Jewett (1849-1909)
Find your quiet center of life and write from that to the world. –Sarah Orne Jewett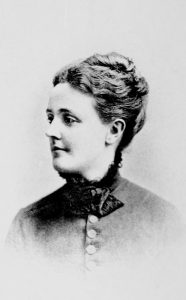 Sarah Orne Jewett was an American novelist, short story writer, and poet whose work was truly inspired by the Coast of Maine. Jewett is best known for her use of American literary regionalism – a style of writing in which the setting is highly emphasized. Authors use this style to dive into aspects such as landscapes, customs, history, dialect, etc. in order to draw a greater attention to the environment within a piece of writing.
Jewett was born in South Berwick, Maine and quickly developed a deep love of her surroundings. From the tranquil forests, to the beautiful coastline, and the small Maine towns. Jewett's popularity rose as a result of her incredible ability to describe the scene around her which gave her subjects have a stronger voice and made her readers feel a stronger connection to her material.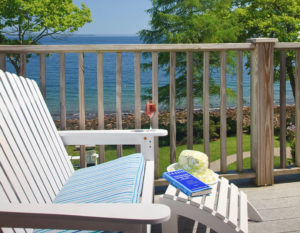 Although Jewett traveled around the U.S. as well as around the globe she spent most of her time in her beloved town of South Berwick. Her Georgian home, build in 1774, was designated a National Historic Landmark in 1991 and now serves as the Sarah Orne Jewett House, a historic house museum. South Berwick is located in southern Maine and is a wonderful place to stop on your way up to the Inn at Sunrise Point. Visit another quaint Maine town and learn more about this very talented writer.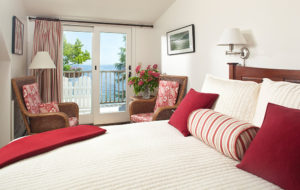 To commemorate this incredible artist we have named one of our most popular Main House rooms the Sarah Orne Jewett Room. Located on the second floor of the Main house and overlooking the beautiful Penobscot Bay this is the perfect spot to take in the amazing Maine beauty Jewett was so fond of. Relax on your private deck while watching ships sail across the bay, take a nap while listening to the ocean waves, or enjoy one of Jewett's books from our collection in the Library. Once you visit the Inn at Sunrise Point you will understand why Sarah Orne Jewett was so passionate about the Coast of Maine.